Congrats on taking a step toward better gut health!
Please check your email for the Low FODMAP Shopping List (it may take a few minutes to come).
Learn more about the list and eating low FODMAP as you scroll...
No need to delay prioritizing good gut-health...
The shopping list includes these essential products.
Save a step and get shopping now.
Or – get everything you need to cook low FODMAP friendly meals in one fell soup swoop.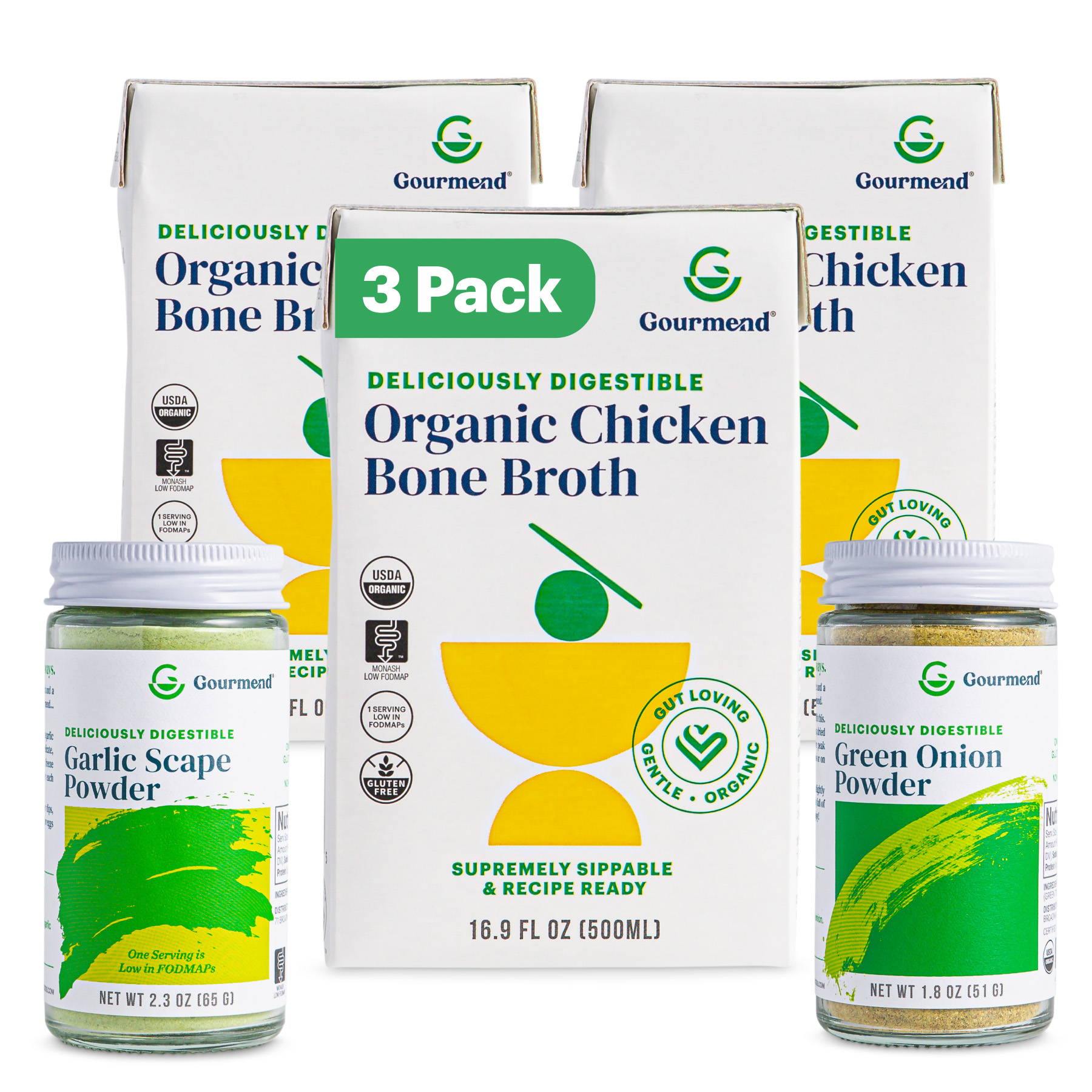 Low FODMAP Pantry Starter Bundle
⭐ ⭐ ⭐ ⭐ ⭐
"Best FOD products out there! I always order the starter bundle. The spices work beautifully and the broth is so tasty!"
- Joann T.

No Fillers
No Preservatives
Real Ingredients
Others
Excessive Salt & Sugar
Maltodextrin & Corn Starch
"Natural Flavors" & Extracts
A note from our founder...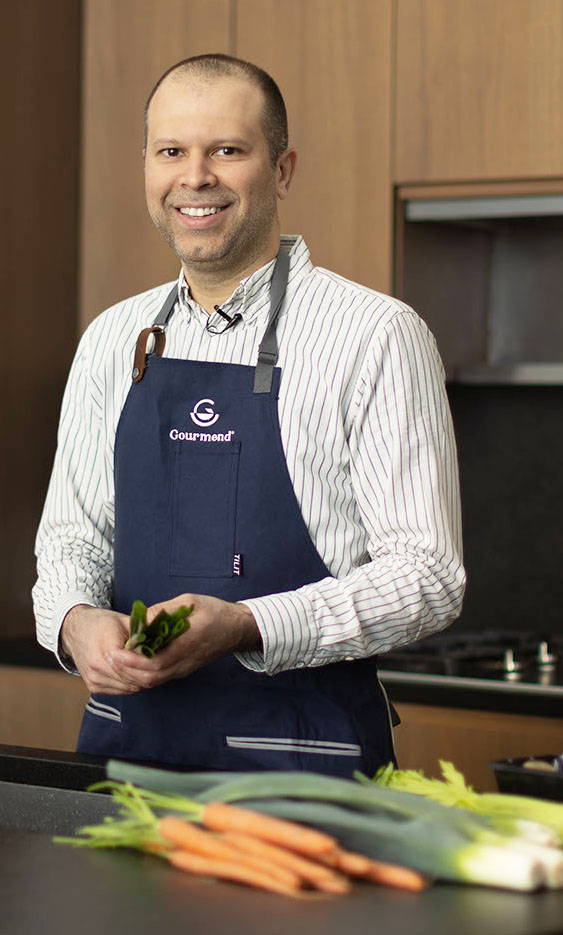 I founded Gourmend because I couldn't find what I needed to be healthy and happy, and I knew I wasn't alone. Despite all of the options out there, there just wasn't a clean and delicious solution.
I founded Gourmend for us — for you.
No matter where you are in your low FODMAP journey, I'm excited you're here, and humbled you've come to us for information and products you can trust along the way.
In good health,
Ketan